Crédit Agricole CIB committed to Komgo to increase efficiency for its clients
Crédit Agricole group partnered with major industrial players in the commodity sector and other banks, to launch Komgo S.A., an innovative platform aiming to digitise commodity finance activities.
Komgo S.A. was created to finance International Trade and Working Capital Needs, covered by Trade Finance and Commodity Finance product lines of International Trade & Transaction Banking. As a founding shareholder Crédit Agricole CIB is committed to the Komgo project and incorporated it in its strategic plan MTP 2022.
Komgo solutions bring several benefits
Komgo is a digital platform which increases efficiency and secures international trade finance transactions. Based in Geneva, the Komgo network offers four modules:
Konsole: a secure multibank communication platform allowing our clients to instruct the banks' documentary back offices using a Swift format. The IT integration of Konsole with our clients and within the banks will create significant efficiency gains in particular when issuing documentary credits, Standby letters of credit and guarantees.
Market: a bilateral and secure quoting platform to confirm documentary credits, Payment Undertakings and trade receivables.
Trakk: a simple tool to prevent fraud that secures PDF documents thanks to a blockchain. The issuer of the original document registers it on the Trakk blockchain and any beneficiary of the document can authenticate it via a public internet site.
Check: a secure tool to exchange KYC documents between banks and corporates, or between corporates.
 
Crédit Agricole group supports Komgo's expansion
Komgo is growing fast. In May 2021, it successfully closed its third round of financing, raising USD 29 million in new capital. Through Crédit Agricole CIB and CA Indosuez (Switzerland) SA, the Group is one of the founding shareholders of Komgo, with other leading banks and companies in the sector. After participating in this additional fundraising, the Group now owns almost 7% of the total capital. 
The funds raised will finance the continued deployment of the platform in the Trade Commodity Finance market but also now in the wider world of Trade Finance. They will finance innovation: fine-tuning of existing modules, digitisation of collateralised revolving credit facilities and deployment of the next generation of secure digital documents.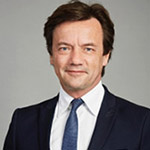 « In this age of globalisation, international trade is paradoxically one of the least digitized industries, emails and paper documents like bills of lading and documentary credits remain very prevalent. There is therefore huge potential for reliable and innovative players like Komgo which was created by a consortium of major players, banks and corporates. Komgo is increasingly used by our clients and thus very well positioned to influence both the future of Trade Commodity Finance but also of Trade Finance which uses the same instruments. »
Laurent Chenain, Global Head of International Trade & Transaction Banking, Crédit Agricole CIB, member of Komgo's Board of Directors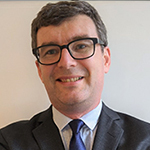 « The rapid increase of participants follows the movement of digitization, which was boosted by the health crisis. The snowball effect, security and time savings are factors that attract new clients when they do not come on their own. Komgo's success allows us to open the platform widely to the world of Trade Finance. »
Vincent Gancel, Global Head of Global Commodity Finance, Crédit Agricole CIB