Crédit Agricole CIB and Enel sign their first Sustainability-linked Guarantees Agreement
This Sustainability-linked Guarantees Agreement of €615 million will determine the sustainable feature of all guarantees issued by Crédit Agricole CIB in Milan on behalf of Enel S.p.A.

What is the Sustainability-linked Guarantees Agreement?
The Agreement is based on Enel sustainable performance that is evaluated by taking into consideration specific sustainability-linked key performance indicators (KPI). The signature of this agreement witnesses the strong commitment of Enel and the Bank to spread the concept of sustainability to Enel traditional guarantees activity, in line with the company's strategic plan to promote such commitment to all their financial products.
In particular, if Enel achieve/not achieve the KPI targeted, it will be rewarded with a decrease/increase on pricing applied by the Bank.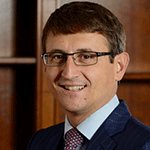 "By linking Enel's long term sustainability targets with its trade finance guarantee portfolio, Crédit Agricole CIB is supporting and incentivizing Enel in achieving its sustainability strategy and objectives as well as aiming at enlarging the spectrum of trade finance transactions falling under the scope of sustainable finance".
Stefano Porro, Head of International Trade & Transaction Banking Business Line Italy for Crédit Agricole CIB
Why is this agreement sustainable?
By reflecting sustainability-linked performance indicators into all Bank guarantees carried out between Enel and Crédit Agricole CIB in Milan, Enel and the Bank confirm their commitment to drive the energy transition.
The Agreement is also based on Crédit Agricole CIB and Enel mutual understanding of the importance of United Nations Sustainable Development Goals and, in particular, of Sustainable Development Goal n. 7 to "ensure access to affordable, reliable, sustainable and modern energy for all".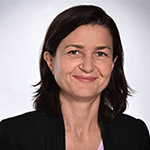 "Enel has been a pioneer in the application of sustainability throughout their strategy. Their path to sustainability has been spread over their financial products exceptionally overtime and this transaction completes such path started with green and then sustainable bonds, ESG linked facilities, derivatives and now guarantees. This is a remarkable success for Enel and for Crédit Agricole CIB".
Pascale Forde-Maurice, Sustainable Banking, Crédit Agricole CIB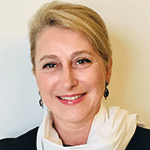 "Enel has been pursuing sustainability as the key concept of its strategy since several years now. The company has been pioneering the application of this concept in its financial products and leading new sustainable products on a worldwide basis. This agreement perfectly fits with their and Crédit Agricole CIB's strategy towards energy transition".
Francesca Benucci, Senior Banker, Crédit Agricole CIB Italy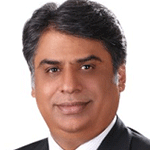 "Sustainability occupies place on the top of the global client agenda at Global Trade Finance Product Line at Crédit Agricole CIB. The innovative sustainability linked trade product development program is designed not only serving our valued client financial needs but also to assist them achieving set goals in the sustainability space; Enel Sustainability-linked Guarantees Agreement is a loud demonstration of the Group's commitment and continued support to its client's sustainability strategy and objectives".  
Naeem Khan, Global Head of Global Trade Finance, Crédit Agricole CIB
Enel is a multinational power company and a leading integrated player in the global power, renewables and infrastructure (networks and digitalisation) markets. It is the world's largest private producer of renewable energy.