China launches the first local government blue and sustainability dim sum bonds
Hainan's debut dim sum bonds marks the first blue and sustainability dim sum bonds by a Chinese local government and it further strengthens Hong Kong's position as an offshore yuan financial centre.

The CNY5 billion (USD691 million) raised by the Hainan Province of the People's Republic of China consists of a triple-tranche senior unsecured offering including a CNH1.2 billion 2-year blue bond as well as a CNH2.6 billion 3-year and a CHN 1.2 billion 5-year sustainability bonds.
Hainan is the first Chinese province to issue offshore bonds in Hong Kong and this is the first-ever blue and sustainability bond issued by a Chinese sovereign issuer. It's among the top 3 largest dim sum bond issuances so far this year.
Being also the first noteworthy issuance from China after the National Congress meeting held in October, the transaction timing implies the continued direction that China wants to take with Hong Kong in the renminbi's internationalisation.
A strategic issuance for the Chinese province
Located in the southern tip of mainland China, Hainan has the largest maritime area in the country. The regional government leveraged its unique positioning for its debut dim sum bond, which came with an ESG angle. Hainan Province took advantage of such scarcity value and successfully achieved its size aspiration while enjoying very attractive pricing as compared to the offshore CNY Chinese government bond.
The bonds carried blue and sustainability features to market Hainan's unique development story and to provide market participants with high quality diversification opportunities.
Contributing to Hainan's green and social projects
The funds from the blue tranche will be used for the island province's ocean-related projects, as defined in alignment with the applicable principles from the International Capital Market Association (ICMA) and the International Finance Corporation (IFC), as well as the United Nations Global Compact, including water sanitation, sustainable shipping and port logistics, fisheries and seafood value chain, and marine ecosystem restoration.
Those from the sustainability tranches will be for eligible green and social projects as defined and in alignment with the ICMA principles, in areas covering sustainable water and waste water management, terrestrial and aquatic biodiversity conservation, affordable basic infrastructure, and socioeconomic advancement and empowerment. Hong Kong Quality Assurance Agency (HKQAA) provided pre-issuance certification.
The clarity about the use of proceeds in Hainan's framework helped attract investors. Crédit Agricole CIB acted as a Joint Lead Manager and Joint Bookrunner.
About Dim sum bonds
Dim sum bonds are yuan-denominated bonds issued outside China, mainly in Hong Kong, by mainland Chinese companies or governments.
As the dim sum bond market continues to grow in volume and diversity, this landmark transaction provides a launchpad for other issuers. Last year was a record year for issuances of sustainable dim sum bonds reaching CNH30.7 billion at year end.
Hong Kong: leading offshore yuan centre and Asia's sustainable finance centre
The growth of the yuan business in Hong Kong is down to its "super connector" role between mainland China and the rest of the world and many connectivity programmes have been established in recent years to promote this.
A notable scheme is the Southbound channel of the Bond Connect mechanism introduced in September last year, allowing mainlanders to invest capital in bonds traded and listed in Hong Kong, and for which Crédit Agricole CIB is a designated market maker.
At the end of 2021, Hong Kong accounted for 60% of the 1.54 trillion yuan* of deposits in all offshore markets, far exceeding the 15% in Taiwan, 11% in Singapore and 5% in the UK. This is also the place of choice for investors seeking diversification; in addition to being a leading offshore yuan centre, Hong Kong is Asia's sustainable finance centre.
*Source: People's Bank of China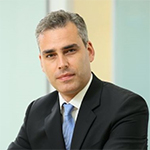 "Hainan made a striking appearance in the international capital market through this highly successful issuance which carried unique ESG feature and strong price tension. This landmark transaction once again demonstrated the strength of dim sum bond market and Hong Kong's undisputed role in RMB's internationalisation. As a leading CNH bond house and the top foreign bank active in China financial institutions & SSA debt capital markets space, Crédit Agricole CIB is honoured to have contributed to this transaction. With market uncertainty remains elevated, we will continue to adapt to changing conditions to provide clients with alternative funding channels and different pockets of liquidity."
Alan Roch, Head of Credit for Asia-Pacific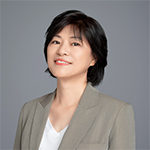 "This issuance, which received endorsement from the Ministry of Finance, is our second consecutive mandate from Chinese local government issuers, following the successful participation in Shenzhen Municipality's dim sum bond debut in 2021. It is a milestone transaction which showcased local governments' contribution towards China's goal to peak carbon emission by 2030 and achieve carbon neutrality by 2060. Going forward, the People's Government of Hainan Province will become a regular issuer and active participant in offshore capital market. This transaction strongly demonstrated Crédit Agricole CIB's strength and competitiveness in green and sustainable finance space as well as cross-border RMB business."
June Li, Head of Financial Institutions Coverage for China