Bank of China issued the world's first ICMA handbook-linked Transition Bond
Crédit Agricole CIB acted as Joint Global Coordinator for Bank of China's CNH5bn equivalent dual-currency Transition Bond.
Bank of China Hong Kong Branch priced a CNH5bn Transition Bond, consisting of a 3-year USD500m and a 2-year CNH1.8bn tranches, to meet China's decarbonisation and Paris Agreement goals.
This Transition Bond is the first in the world to follow the International Capital Market Association (ICMA) Climate Transition Finance Handbook and the four pillars of its relevant principles. It is also the first issuance from a global financial institution to reference the EU Taxonomy for Sustainable Activities for its classification of the climate change mitigation transition activity and the principles of "Avoidance of Carbon Lock-in Effect" as well as "Do No Significant Harm". 
This is a first issuance under the Bank of China (BOC) Transition Bond Management Statement, which was published in the beginning of the year to facilitate such issuances and to assist its clients in achieving carbon emission reduction targets. 
The proceeds will be used to finance and/or refinance projects which meet the relevant national and regional pathway of achieving carbon neutrality, including cogeneration of heat/cool from gas, production of electricity from gas, as well as waste heat recovery and power generation at cement plants.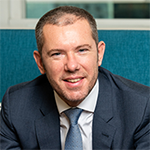 "Bank of China has always been at the forefront of sustainable finance space. It is a great honour for Crédit Agricole CIB to have partnered with BOC for its green, blue, social, sustainability and transition bonds issuance. In the future, Crédit Agricole CIB will continue to work together with its Chinese clients to further promote the development of the sustainable finance market, taking advantage of its expertise in this field, jointly supporting the achievement of the Paris Agreement and 'carbon neutrality' goal."
Christophe Crétot, Head of Debt Origination and Advisory, Asia-Pacific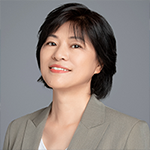 "This innovative issuance from BOC is the first Transition Bond issued in a public format from financial institutions globally and was warmly received by the international investor community. In the USD tranche, orders from outside of Asia and the participation from both central banks and official institutions exceeded 30%. The CNH tranche was oversubscribed by 5.5 times. The strong market demand is a true reflection of investors' continued appreciation of BOC's credit strength. Through this issuance, BOC demonstrated its commitment in supporting the economy's transition, provided valuable experience to the market participants, and acted as a role model for the Chinese financial industry to better serve the goal of 'reaching CO2 emissions peak before 2030 and achieving carbon neutrality before 2060'."
June Li, Head of Financial Institutions, China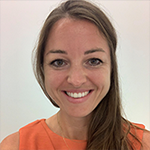 "This transaction demonstrates BOC's commitment to not only the transition of their own business, but importantly that of their clients also as well as the constant innovation they help bring to this market. Crédit Agricole CIB is proud to have supported BOC in establishing their Transition Bond Management Statement in alignment with the ICMA Climate Transition Finance Handbook and in consideration of the climate change mitigation transition activity classification as defined in the EU Taxonomy. We look forward to making greater contribution in linking our clients in China with the international sustainable finance market and investor communities."
Victoria Land, Head of Sustainable Banking, Asia-Pacific