Aircraft Finance at Crédit Agricole CIB: ready for take-off!
On the occasion of the 53rd International Paris Airshow, discover all about our aircraft finance expertise, our teams and our landmark transactions of 2018!
Our Aircraft Finance activities

For more than 40 years, Crédit Agricole CIB has been active in the aviation financing sector and is one of the world leaders in aircraft finance.
Crédit Agricole CIB finances aircraft passenger and cargo airplanes including spare engines, business jets. The Bank offers its customers (airlines, aircraft, engine or rail lessors, individual owners) a broad range of products and expertise in cooperation with Crédit Agricole CIB's various product lines.
Crédit Agricole CIB offers all products to customers in the aerospace sector such as financing, products around financing (equity, bonds, swaps and forex, treasury etc.) and is the coverage entry point within Crédit Agricole, which is one of our strong points.
Based in Paris, New York, Hong Kong and Tokyo, our air-transport-specialised teams are organized on a "one-stop shop" model: each client is followed by a senior banker who covers a clients' portfolio and offers all the know-how of the Bank.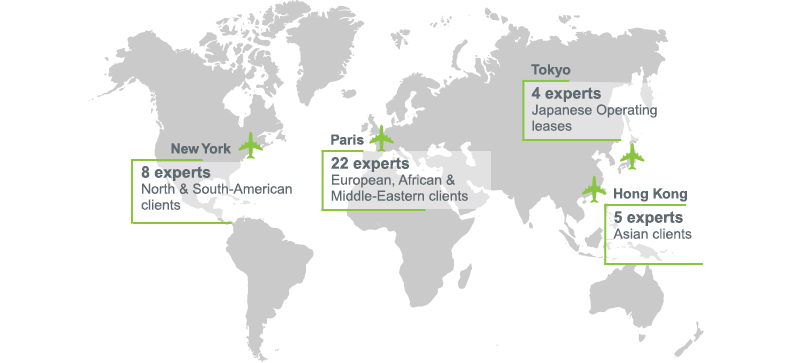 Landmark transactions in 2018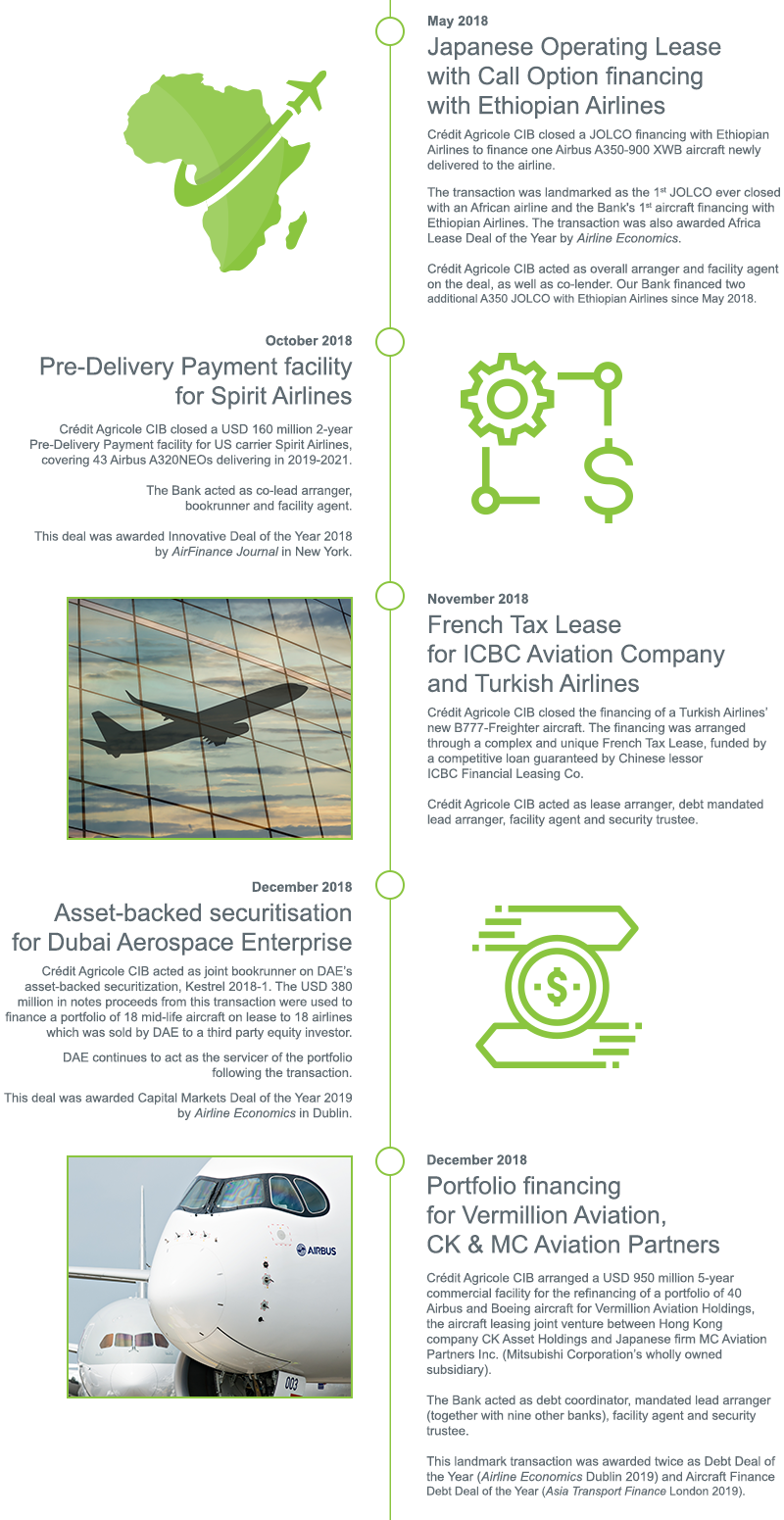 An expertise recognised worldwide
Crédit Agricole CIB's expertise in aviation financing has been awarded 19 times by the largest international organizations: AirFinance Journal Euromoney, Airlines Economics and Global Transport Finance, with the award of 'Aviation Finance House of the Year', 'Aviation Finance Bank of the Year' or 'Transport Finance House of the Year'.
These awards are the result of teams' efforts to provide high-value advisory and / or banking and capital market solutions to industry clients in EMEA, Asia-Pacific, Africa and the Americas.
The Bank was also ranked 2nd largest arranger worldwide (in number of transactions) by AirFinance Journal in 2018.
 



---
Follow our aicraft finance news & updates on Twitter et LinkedIn!