Crédit Agricole CIB Active JBR and ESG Advisor on First-Ever ICMA-compliant Social Bond for a Non-Supranational FI in Latam
On January 6th, 2022, Crédit Agricole CIB successfully arranged, as Active Joint Bookrunner and ESG Structuring Advisor, a USD 500 million, 7-year Social Bond for Banco do Brasil.

Banco do Brasil, the largest state-owned Brazilian bank and the first company listed in the Brazilian Stock Exchange, issued its first ESG transaction in the international market with a USD-denominated 500 million Social Bond issuance of 7-year senior unsecured notes.
Crédit Agricole CIB acted as an Active Joint Bookrunner and ESG Structuring Advisor on this transaction that became the first-ever USD social bond from a (non-supranational) bank issuer in Latin America and the first Social bond in Brazil.
Banco do Brasil was Brazil's first bank, founded in 1808, and since then has actively contributed to the development of the country. This transaction is the result of years of combined efforts from Financial Institution Group (FIG) Coverage Brazil, Debt Capital Markets (DCM) Latin America, Syndicate and Sustainable Banking teams. As Banco do Brasil is a key client for Crédit Agricole CIB Brazil, this issuance demonstrates the ever strengthening relationship with Banco do Brasil.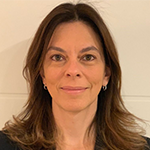 "This transaction was the result of the excellent job of our DCM Latam, Syndicate and Sustainable Banking team. It was an excellent opportunity to leverage the franchise and the relationship, improving strategic discussion with Banco do Brasil. The issuance of the first ever social bond for a non-sovereign financial institution in Brazil is a remarkable achievement completely in line with Banco do Brasil's long tradition of serving public interest and acting for the benefit of the society. Crédit Agricole CIB Brazil, together with the business lines, was proud to be part of this journey and is looking forward to work again with this prestigious client."
Cassia Silva, Senior Banker Financial Institution Group (FIG) Brazil