France
Crédit Agricole CIB has its headquarters in France, in Paris region (Montrouge). Crédit Agricole CIB Regional Branches - France Department covers France through a network of branches in major cities.
Crédit Agricole CIB's offer in France 
All Crédit Agricole CIB business lines are represented in France, around our four major divisions, offering to our clients a full range of products and services in capital markets, brokerage, investment banking, structured finance, commercial banking and international private banking.
French regions division 
200 strong, the French Regions Division has a presence in 18 towns with offices in the Greater Paris Area and in the provinces. Ten regional dealing rooms are at the core of French Regions Division's operations.
French Regions Division has a multi-business approach with sales forces maintaining relations with a regional customer base of corporates, institutionals and local authorities. This novel organization which combines expertise and nearness is complementary to the Crédit Agricole Regional Banks to which French Regions Division provides its expert assistance and value added services aiming at boosting strong joint growth dynamics.
CRÉDIT AGRICOLE CIB - MARSEILLE
165 avenue du Prado- Marseille Cedex 08 - 13268
CRÉDIT AGRICOLE CIB - TOULOUSE
Midi-Pyrénées Branch
3, rue de l'Echarpe- Toulouse Cedex - 31001
CRÉDIT AGRICOLE CIB - BORDEAUX
16, Avenue Pythagore
Immeuble A, CS 70011
- Mérignac Cedex - 33692
CRÉDIT AGRICOLE CIB - NANTES
26 mail Pablo Picasso
BP 91926 - Nantes - 44000
CRÉDIT AGRICOLE CIB - RENNES
Bretagne Branch
2 rue Louis Braille
St Jacques de la Lande - CS 64017- Rennes Cedex - 35040
CRÉDIT AGRICOLE CIB - GRENOBLE
Dauphiné Branch
15-17 rue Paul Claudel- Grenoble - 38100
CRÉDIT AGRICOLE CIB - CLERMONT-FERRAND
c/o Crédit Agricole Centre France
3 avenue de la Libération- Clermont-Ferrand Cedex 09 - 69045
CRÉDIT AGRICOLE CIB - LYON
Rhône-Alpes Branch
2, rue Président Carnot- Lyon Cedex 02 - 69219
CRÉDIT AGRICOLE CIB - ANNECY
Savoie
11, avenue d'Albigny- Annecy Cedex - 74001
CRÉDIT AGRICOLE CIB - DIJON
Dijon Branch
3 Place Grangier- Dijon - 21000
CRÉDIT AGRICOLE CIB - NANCY
Grand-Est Branch
45 rue de la Ravinelle- Nancy Cedex - 54011
CRÉDIT AGRICOLE CIB - REIMS
Champagne Branch
46 boulevard Lundy- Reims Cedex - 51054
CRÉDIT AGRICOLE CIB - LILLE
91, rue Nationale
CS 40003- Lille Cedex - 59005
CRÉDIT AGRICOLE CIB - HEADQUARTERS
12 place des Etats-Unis - CS 70052
- Montrouge - 92547
CRÉDIT AGRICOLE CIB - MARSEILLE
165 avenue du Prado- Marseille Cedex 08 - 13268
CRÉDIT AGRICOLE CIB - TOULOUSE
Midi-Pyrénées Branch
3, rue de l'Echarpe- Toulouse Cedex - 31001
CRÉDIT AGRICOLE CIB - BORDEAUX
16, Avenue Pythagore
Immeuble A, CS 70011
- Mérignac Cedex - 33692
CRÉDIT AGRICOLE CIB - NANTES
26 mail Pablo Picasso
BP 91926 - Nantes - 44000
CRÉDIT AGRICOLE CIB - RENNES
Bretagne Branch
2 rue Louis Braille
St Jacques de la Lande - CS 64017- Rennes Cedex - 35040
CRÉDIT AGRICOLE CIB - GRENOBLE
Dauphiné Branch
15-17 rue Paul Claudel- Grenoble - 38100
CRÉDIT AGRICOLE CIB - CLERMONT-FERRAND
c/o Crédit Agricole Centre France
3 avenue de la Libération- Clermont-Ferrand Cedex 09 - 69045
CRÉDIT AGRICOLE CIB - LYON
Rhône-Alpes Branch
2, rue Président Carnot- Lyon Cedex 02 - 69219
CRÉDIT AGRICOLE CIB - ANNECY
Savoie
11, avenue d'Albigny- Annecy Cedex - 74001
CRÉDIT AGRICOLE CIB - DIJON
Dijon Branch
3 Place Grangier- Dijon - 21000
CRÉDIT AGRICOLE CIB - NANCY
Grand-Est Branch
45 rue de la Ravinelle- Nancy Cedex - 54011
CRÉDIT AGRICOLE CIB - REIMS
Champagne Branch
46 boulevard Lundy- Reims Cedex - 51054
CRÉDIT AGRICOLE CIB - LILLE
91, rue Nationale
CS 40003- Lille Cedex - 59005
CRÉDIT AGRICOLE CIB - ROUEN
Normandie-Beauce Branch
59, boulevard de la Marne
BP 579- Rouen Cedex 1 - 76006
CRÉDIT AGRICOLE CIB - ROUEN
Normandie-Beauce Branch
59, boulevard de la Marne
BP 579- Rouen Cedex 1 - 76006
CRÉDIT AGRICOLE CIB - HEADQUARTERS
12 place des Etats-Unis - CS 70052
- Montrouge - 92547
Our presence in this country
» Crédit Agricole CIB - Headquarters
12 place des Etats-Unis - CS 70052
92547, MONTROUGE
T : + 33 1 4189 0000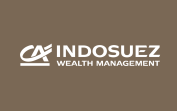 Key figures
13 locations 10 regional dealing rooms 32 years of expertise