Singapore
Crédit Agricole CIB in Singapore provides a wide range of corporate and investment banking products and services, fixed income and structured finance solutions including structured trade finance facilities to international commodity traders, producers, refiners and importers.

Crédit Agricole CIB strongly supports the status of Singapore as a leading regional oil and commodity hub. The main counterparts and clients of its Fixed Income Markets and Structured Finance business lines are based in Singapore and South-East Asia, and include corporates and financial institutions.
Crédit Agricole CIB's Strengths
The Corporate & Financial institutions coverage brings together Crédit Agricole CIB's global product and business lines to offer tailor-made solutions to meet the needs of Singapore's international client base, especially in the areas of forex and liability management, structured finance and advisory services.
Thanks to the Asia Syndication team, Crédit Agricole CIB is an active arranger and underwriter of syndicated loans for Crédit Agricole CIB's clientele in Singapore and South East Asia. Crédit Agricole CIB in Singapore works closely with Crédit Agricole CIB's Global Islamic Banking unit in Dubai to introduce Islamic asset & liability products.
History and Organisation
Crédit Agricole CIB has been present in Singapore for over 100 years as a full branch supervised by the Monetary Authority of Singapore.
The branch has access to the global network and expertise of Crédit Agricole CIB throughout Asia and the world to offer a comprehensive range of products and services.
International Business Solutions
Located in Hong Kong, the Crédit Agricole Group International Business Solutions "Asia-Pacific" assists Crédit Agricole's mid-cap corporate customers with their international operations, by providing expertise on the local environment as well as by securing access to a wide spectrum of banking services abroad.
Contact:
Crédit Agricole Group International Business Solutions in Asia-Pacific
30F, Two Pacific Place,
88 Queensway, HONG KONG
Click here for more information
Contacts
Antoine Sirgi, Senior Country Officer
Yves Saint-Marc Girardin, Chief Operating Officer
For further information, please contact: creditagricolecib.singapore@ca-cib.com
Crédit Agricole Corporate & Investment Bank - Singapour
168 Robinson Road, #23-00, Capital Tower
068912, SINGAPORE
Crédit Agricole Corporate & Investment Bank - Singapour
168 Robinson Road, #23-00, Capital Tower
068912, SINGAPOUR
Our presence in this market
» Crédit Agricole CIB - Singapore Branch
168 Robinson Road, #23-00, Capital Tower
068912, SINGAPORE
T : + 65 6535 4988
F : + 65 6532 2422
THE WORD OF THE SCO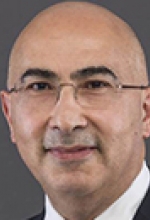 "To be the Bank 'working every day in the interest of our customers and society' means further assisting our clients, while contributing to a more sustainable and better shared growth. Present in Singapore since 1905, Crédit Agricole CIB serves Southeast Asia clients with strong cross-border capabilities in a wide range of products and expertise, with a genuine commitment to financing the energy transition."
Antoine Sirgi, Senior Country Officer
List of Insured Deposits
Deposit accounts which are eligible for deposit insurance coverage under the Deposit Insurance and Policy Owners' Protection Scheme Act (CAP 77B).

Savings Accounts
Savings account

Current Accounts
Call account
Current account

Fixed Deposit Accounts
Deposit