Korea
Established in the country since 1974, Crédit Agricole CIB in Korea provides its clients a comprehensive range of products and services in capital markets, structured finance and corporate banking.
Crédit Agricole CIB's Strengths
Since its inception, Crédit Agricole CIB in Korea has focused on structured finance activities which include export finance, asset-based finance (project finance, aircraft and ship finance), as well as trade finance activities.
Crédit Agricole Group is also present in Korea through Amundi and UBAF. Established since 2003, NH-CA ITMC is a joint-partnership in asset management combining the expertise of Amundi and NongHyup's (2nd network in Korea and 4th Korean bank in terms of Assets) extensive distribution network.
History and Organisation
Crédit Agricole CIB in Korea was the first French bank and one of the pioneering foreign banks to open a full-fledged commercial banking branch in Seoul in 1974.
International Business Solutions
Located in Hong Kong, the Crédit Agricole Group International Business Solutions "Asia-Pacific" assists Crédit Agricole's mid-cap corporate customers with their international operations, by providing expertise on the local environment as well as by securing access to a wide spectrum of banking services abroad.
Contact:
Crédit Agricole Group International Business Solutions in Asia-Pacific
30F, Two Pacific Place,
88 Queensway, HONG KONG
Contacts 
Jean-Pierre TRINELLE, Senior Country Officer
Christophe CLEVENOT, Chief Operating Officer
Young Whan KOH, Head of Global Markets
Hyung Chan SHIM, Head of Financial Institutions Group
SeGu KANG, Head of Commercial Banking & Trade
Jegger LEE, Senior Banker
Yi Young KIM, Management Secretariat
infokorea@ca-cib.com 
Crédit Agricole CIB - Séoul Branch
Crédit Agricole CIB - Séoul Branch
21F Kyobo B/D,
1-1 Chongro, Chongro-ku
110-714, SÉOUL
Our presence in this country
» Crédit Agricole CIB - Séoul Branch
21F Kyobo B/D,
1-1 Chongro, Chongro-ku
110-714, SÉOUL
T : + 82 2 3700 9500
F : + 82 2 738 0325
Key Figures
1 location since 1974
THE WORD OF THE SCO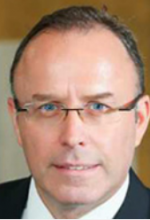 "CACIB has been one of the pioneering foreign banks to enter Korean market in the 1970's and since then, has gained a strong foothold in serving large Korean Corporate, Financial Institutions and the global clients of Credit Agricole Group. Our goal is to continue linking Korea to international markets by supporting Korean firms' overseas expansion and bringing foreign financials products to the local market."

Jean-Pierre Trinelle, Senior Country Officer