"A very rewarding Paris-Milan exchange!"
Arianna and Pierre-Henri participated in a six-month exchange. Here they tell us about their experience.
Arianna Bassoli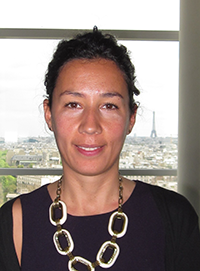 Account Manager, Real Estate and Lodging Division/Real Estate Structured Finance - Milan. Assignment at the Corporate Individual Risk department of the Paris Real Estate and Lodging Division.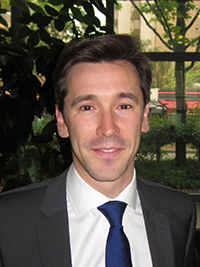 Pierre-Henri Brugeron
  Account Manager, Real Estate and Lodging Division/Real Estate Structured Finance - Paris.  
  Assignment at the Milan Real Estate Structured Finance Division.
What has been your career path and what position do you hold at Crédit Agricole CIB ? 
A. Bassoli: I began my career at Crédit Agricole CIB in Milan in 2006 with a one-year internship: six months in the trading room (Debt Capital Markets) and six months in the Real Estate and Lodging Structured Finance department. After the internship I was hired as account manager for the business line. 
P-H. Brugeron: I joined Crédit Agricole CIB in 2007, working in the General Inspection division, responsible for the audit assignments of the Bank's various business lines. Then in 2010 I joined the Structured Finance department of the Real Estate and Lodging Division (DIH). As an account manager, I currently arrange and follow-up real estate financing transactions.
Arianna, where did you get the idea to come to Paris ? 
The main reasons why I came were to acquire an international experience in the Bank and to find out how the Bank's head-office teams operate. This experience was the occasion to complement my position as account manager in Structured Finance in Risks, a very complementary position to mine. It was also very instructive to work with other DIH colleagues in all the countries where the department is present, in Paris and elsewhere. I could also improve my level in French, which is very useful in Crédit Agricole CIB.
How was the exchange organised ?
A. Bassoli: During my annual appraisal meeting I said that I would like to come to Paris. When the opportunity arose it all happened very quickly between DIH and Human Resources in Paris and in Milan. We worked together with Pierre-Henri in Milan for three weeks before my departure to ensure a smooth transition: presentation to clients and file transfers.
P-H. Brugeron: The exchange was initiated by the DIH to foster collaboration and a sharing of expertise between the different business entities. I had already worked with the London team for a few weeks in 2011. The proposal to work for six months at the Milan office was a great opportunity for me to improve my knowledge of the business and of Crédit Agricole CIB's European network. 
What did you bring away from the experience ?
A. Bassoli: This experience is definitely an asset in my career. I think I now have a better understanding of the DIH business line and how it works in Paris, notably on the credit granting process. I obtained a broader understanding of the stakes of the Real Estate business, which I found very useful when I returned to Milan.
P-H. Brugeron: Professionally, I learned a lot about the European real estate market, which complemented my experience in London. It has added real value to my professional career.
What would you say to someone interested in a similar experience ? 
A. Bassoli: Go for it! Such an experience can really boost your career because it exposes you to different activities. It's also an opportunity to open up and experience another culture. I would advise anyone to take advantage of an opportunity like this. It is also a way for Crédit Agricole CIB to invest in its younger employees, make them feel appreciated and encourage them to enhance their skills.
P-H. Brugeron: It was an enriching and stimulating experience on all levels. I thoroughly recommend it, notably as a challenge to demonstrate one's flexibility and capacity to adapt.
Témoignage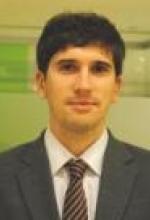 "To work with people of different cultures"
Nicolas Foucher, Asia Pacific Credit Risk Management, Hong Kong