Marion Jézégou: 6 months with the transportation advisory group, a diversified and formative internship
Marion Jézégou, 23, is an intern with the Transportation Advisory Group. She describes her daily work and explains what she likes about this highly diverse business.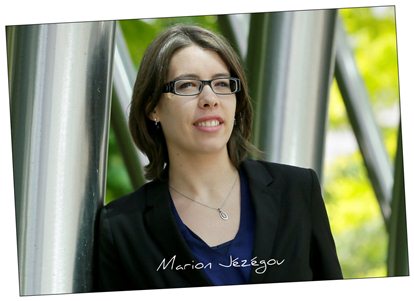 Tell us about your background...
After two years of prep school, I spent a year and a half doing general studies at Audencia (School of Management in Nantes).
I then went off and did two internships with companies during my gap year, the first was in Air Liquide's cash management department and the second with Alstom Transport.
The year after that, I did an educational exchange with a university in Argentina. I wanted to go a long way from home and experience a different culture, and improve my Spanish.
In fall 2013, I did a Finance major at Audencia. I joined Crédit Agricole CIB's Transportation Advisory Group in January 2014 for a 6-month internship at the end of my studies. 
What is the activity of the department ?
Transportation Advisory Group has a cross-business activity. It does not directly take care of finance, which is handled by other teams at the Bank, rather it advises companies in the air and rail sectors (e.g. airlines and companies that lease planes and trains) on a variety of issues linked to the choice of the method of financing, to their strategies, to their "rating" for example. In fact, it provides a lot of "rating" advisory services.
"A cross-business activity"
For instance, if a company is seeking funding on the capital markets or looking to issue debt, it needs to be rated by a rating agency such as Moody's and Standard and Poor's in order to give investors visibility on their risk level. The team supports companies in obtaining and optimising their rating.
We work in close collaboration with the Rating Advisory team at Crédit Agricole CIB in this area. We lend our expertise of the sector and they provide their more extensive knowledge of the rating agencies and their methodologies. The core of the activity is focused on the aerospace industry and less so on rail.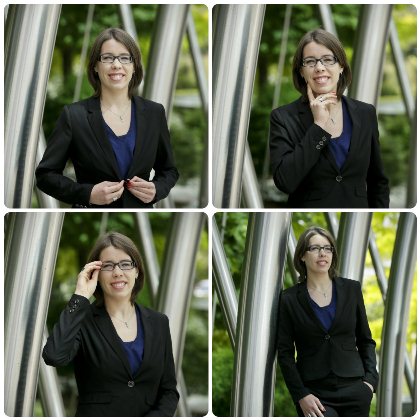 What is your role in the team ? 
I am an assistant manager for the Transportation Advisory Group, which consists of performing financial, operational and sector analyses. For instance, I analyse the performance indicators of airlines. I also do comparative studies between different airlines as part of pitches or client presentations. I analyse the accounts and I restate results using the rating agencies' methods, then I calculate ratios, which helps shape the companies' financial risk profiles.
What I like about this position is the diversity. I mostly do financial and operating analyses, which might sound like it's repetitive but results are always different and the companies being analysed are different too. There is something new every day. I also like how we are involved in a host of different business lines and how we are linked to the companies' activity. I'm more than just a financial analyst.
"There is something new every day"
I also appreciate the fact I always get feedback on my work, which helps me improve. It's a great internship to do at the end of your studies. I'm really getting in depth here and I truly believe that it's the conclusion of what I'd been able to accomplish before. 
Why did you join this team ?
I wanted to get into structured finance. This internship offer looked interesting because of the relationship with railways and because of the fact that I had already worked in a similar area at Alstom Transport. I like the sector and, more generally, transportation. It's not just a front office team that does finance nothing but finance, it's a cross-business team with a strong sector-based angle as well as advisory-oriented assignments. That's what really interested me. 
What are your plans for next year ? 
I want to get into financial auditing. I got into the banking sector for the diversity of the work and to contribute to the development of companies; and these are two aspects that I'll find it in audit.