Laurent Chenain: "Our expertise and our local presence foster customer trust"
June 2017 - Crédit Agricole CIB has maintained its leadership position in real estate financing on the back of its local presence with its customers, an in-depth knowledge of all sectors and its ability to innovate in the area of finance. An explanation from Laurent Chenain, Global Head pf Real Estate and Lodging Group.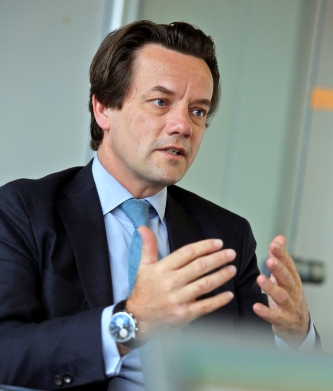 What does Crédit Agricole CIB offer in terms of real estate financing ? 
We watch market developments closely, which allows us to offer our clients a range of financing tailored to their needs: advisory services, banking products, hybrid products, fixed income products and balance sheet engineering.
"Bespoke solutions on the bond market"
In order to continue to support our customers in a world where bank lending is becoming scarcer, we also create bespoke solutions on the bond market via public issues and private placements. Mortgage-backed bonds are also under consideration.
Do you have couple of examples of innovative deals ?
We recently advised Altarea Cogedim in a EUR 100 million private placement by leveraging our ability to collaborate with Crédit Agricole Assurances. We also participated in a private placement  totalling EUR 200 million by Nexity, which was the first private placement by a real estate developer.
Tell us about the cooperative between the bank and investors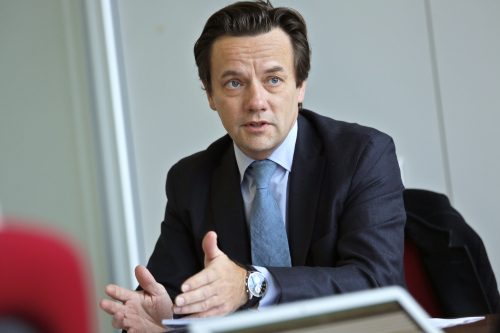 In response to the regulatory constraints imposed on banks, we set up financing in partnership with investors to continue to serve our major, top-priority clients. Investors are seeking to diversify their investments in tangible asset classes that are less risky than sovereign debt, for example. Real Estate, the number one asset class in the world, is the perfect solution to their needs. 
"A natural intermediary between our clients and these new non-banking partners"
As long-standing clients, they also become our partners. Our expertise and our local presence foster client trust. They find that it makes economic and financial sense to participate alongside us in these financing products. In doing so, we gradually become a "natural" intermediary between our clients and these new non-banking partners.
This type of financing is an integral part of the Bank's new distribution strategy.
A few examples of transactions that illustrate these partnerships ?
We arranged a EUR 200 million real estate financing of Allianz France for ICADE, one of the most important property services companies listed on the Paris stock exchange. The financing was totally underwritten by Allianz France and backed by the Pont de Flandre business park in Paris. 
In addition, we were the sole arranger for a mortgage loan in the amount of EUR 115 million over five years on behalf of Blackstone Real Estate. This loan, which is to be used in the acquisition of a portfolio of logistical assets located in France, was syndicated with Bawag and clients of AXA REIM SGP.