Itinerary of a future globe trotter
English, German, Spanish and Italian: at just 23, Alexandra already speaks four languages. Bitten by the travel bug, and with an aptitude for "international" commerce, this marketing professional combines her two passions with her work, alongside her tutor Ingrid. Together, they propose and optimise e-Trade Finance* interface communication, an area in which they specialise.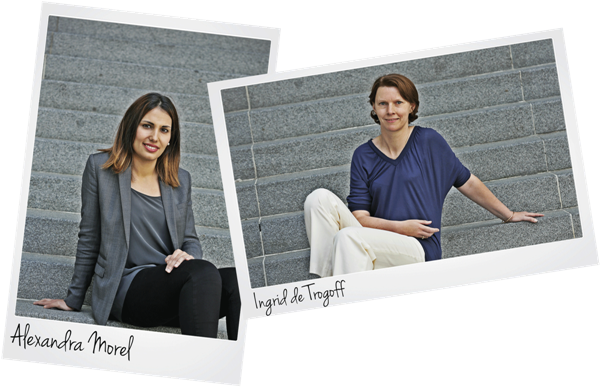 Tell us about your background...
Alexandra Morel: I have been Assistant E-business and Supply Chain Product Manager for a year and a half. Initially it was a six-month internship and then I was kept on as part of a sandwich course as I completed my Masters' degree in International Commercial Development at Sup Career (INSEEC business school).  
Before that, I completed a four-year INBA programme specialised in international management at Groupe ESC Troyes. I obtained two Bachelors' degrees, one at London South Bank University where I spent one year and the equivalent when I returned to France.
"I see myself as international product manager"
What about your work in trade finance ? 
A M. : Our team oversees product marketing for e-banking solutions used in the management of international trade transactions, such as guarantees and documentary credits. 
Our clients are companies primarily based in Asia, i.e. Hong Kong, Singapore, India, but also in Algeria.  
We advise them to dematerialise "paper" transactions and use our electronic solutions. 
I work on two solutions: 
- OPTIM Trade Portal: a single bank web portal (one interface per bank) for which I provide support, i.e. monitoring of authorisation rights, portal maintenance and testing in collaboration with the IT teams. I propose and follow-up developments to the portal based on feedback from clients and internal teams. 
- SWIFTNet Trade: a multi-bank solution that offers a consolidated view of all bank transactions. 
Very important also, we prepare sales tools for commercial bankers: sales presentations, pitches, user guides. I identify potential customers by reviewing portfolios for the teams working directly with them - commercial bankers, Trade originators and LPS Sales*.
Finally, over the long term, I am carrying out a technology watch on new Trade Finance tools.
*LPS Sales: Liquidity Payment Solutions Sales: sales team specialised in Cash & Liquidity Management. LPS Sales provides internal technical and commercial support, as a priority to the commercial bankers and externally to customers.
"V.I.E destination: Hong Kong"
*e-Trade Finance: communication channels between the bank and the customer for the implementation and monitoring of Trade Finance products. 
**Trade Finance: documentary credit and guarantee products. 
How do you think Alexandra is progressing ?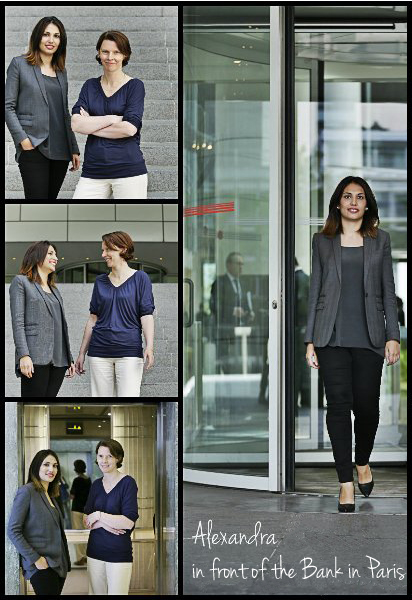 Ingrid de Trogoff: At the end of her internship, I offered Alexandra a sandwich course during her final year of studies to enable her to capitalise on her experience. I discovered that sandwich courses offer a maximum amount of time working within the company, which suited her role. Alexandra consolidated her experience, and became a full-fledged member of our team.
After your studies, where do you plan on heading ? 
A.M.: Abroad!! I have always wanted to travel as much as possible and experience new cultures. After Europe and Africa (Senegal, Conakry (Guinea), Madagascar), I would like to discover Asia or North America.
I'm lucky to be able to continue working in Commercial Banking and Trade with a V.I.E. in Hong Kong! I leave this autumn for a twelve-month period, which can be renewed.
---