Idriss Raoui: "Apprenticeship training: an interface between university and the professional world"
Idriss is on a two-year work-study placement in the Financial Division. Feedback on his progress and his relationship with Hervé, his tutor.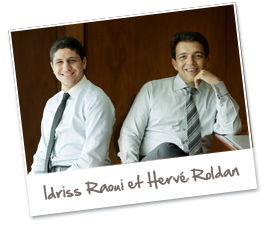 What stage of the apprenticeship are you at ?
Idriss: I joined Crédit Agricole CIB's Financial Division in early October 2012 on a two-year work-study placement as part of my Master's degree at the Reims Management School. 
"six weeks at the company followed by six weeks attending lectures"
I work as a financial analyst in the Prudential Ratios team. My schedule involves six weeks at the company followed by six weeks attending lectures.
What assignment are you working on ?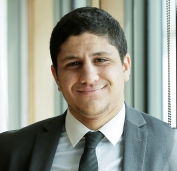 Idriss: Our main assignment is to calculate regulatory consolidated solvency ratios and make the corresponding declarations to the ACP. We work closely with the Risk Division and the different capital intensive business lines. 
My assignment ties in with the quarterly accounting closures, and involves:
preparing prudential ratios and regulatory declarations, 
monitoring the RWA (Prudential Control authority) linked to credit risk for a portfolio of around fifteen entities,
advising and assisting the entities on prudential matters,
advising and assisting the business lines on their contributions,
analysing the evolution of risk-weighted assets,
analysing mismatches and carrying out accounting/management reconciliations,
helping with the work to adapt to changes in the regulatory environment (CRD IV) and its impact (QIS / Stress Tests).
*CRD IV: EU rules on capital requirements for credit institutions and investment firms aim to put in place a comprehensive and risk-sensitive framework and to foster enhanced risk management amongst financial institutions.
*Stress Test: A simulation technique used on asset and liability portfolios to determine their reactions to different financial situations.
How does the apprentice integration process work ?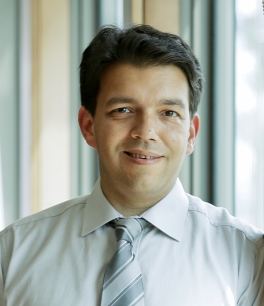 Hervé: We regularly take on apprentices, focusing on ensuring they are fully integrated after a necessary training period    of around six months to give them time to take everything in. The two-year work-study format gives young people an        opportunity to gradually gain a sense of autonomy in the workplace
What have you gained from this experience ?
Idriss: This work-study placement provides an interface between my studies and the professional world. At university, we are accustomed to working for ourselves, while in the company it is the collective that takes precedence and our shared objectives. I have new challenges to meet, which give meaning to the theory acquired at university.
What do you like about your role as tutor ?
Hervé: I like training young people, and transmitting knowledge. It's very gratifying to see our apprentices evolve as the months pass. Idriss has gained a tremendous amount of autonomy since he arrived. We have no hesitation in giving his new assignments.
"I like training young people"
Our apprentices arrive with a fresh perspective on the way we work, which is good for the team. We encourage new entrants to develop a critical mind and to be proactive in making proposals. On a personal level, explaining concepts in simple terms is an excellent way for me to consolidate my technical skills.
How do you feel you have evolved ?
Idriss: My tasks have broadened as my assignment has progressed. It's nice to see this progression. I feel like a fully fledged analyst, and I feel useful to the team!
Hervé: Idriss has been on a very steep learning curve since his first accounting closure experience. There are still areas in which he can progress, which is normal, but he has earned our trust and has shown the commitment we were looking for.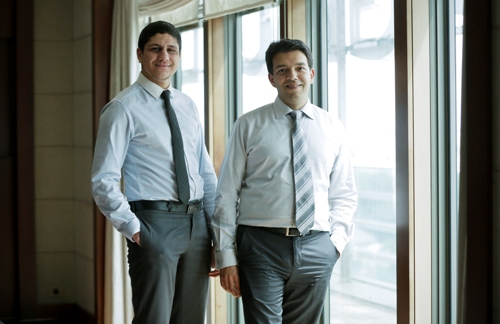 What are your plans after this placement ?
Idriss: I would like to obtain an international placement through a VIE programme in Islamic finance in the Middle East or in London to learn about another culture and new ways of working. Another possibility would be to join Crédit Agricole CIB in Paris or find a position in Lyon, where I'm from. At any rate, I want to pursue my career in finance.
"to pursue my career in finance"
Hervé: These aspirations are entirely consistent with the skills Idriss has demonstrated here. This two-year experience will give him the necessary knowledge with which to approach the employment market.