Glen Andrianov: "A unique opportunity to excel early in my career"
Focus on Glen's career path at Crédit Agricole CIB in Chicago.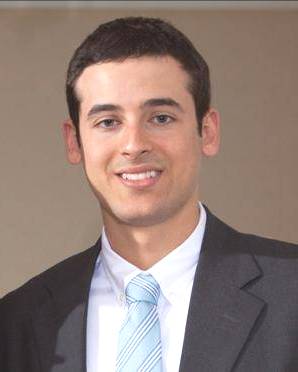 Why did you join Crédit Agricole CIB ?
I joined Crédit Agricole CIB in May 2009 during my 2-year US Associate program. During this time of global financial crisis, I was attracted to Crédit Agricole group because of their financial stability and international network. I was also attracted to the people I met in the Chicago office – everyone was ambitious, hardworking, and encouraged an atmosphere of teamwork.
"to work with colleagues and clients all across the world"
During two years, I was able to build a strong foundation in credit analysis, accounting, leadership skills, and relationship management skills. I also had the opportunity to work with colleagues and clients all across the world. The flat organisational structure afforded me a unique opportunity to excel early in my career. From the start, I was given the ability to assume a high level of responsibility and work side-by-side with experienced senior bankers.
Can you describe your main responsibilities ?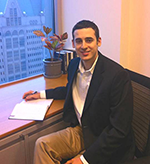 During my 2-year US Associate program, my responsibilities were centered around supporting senior coverage bankers. It included building presentations for clients and senior management internally, performing financial and industry research analysis, performing credit analysis and helping with the internal underwriting process.
After receiving a promotion to Associate in June 2011 and to Secondary Coverage Officer in June 2012, my responsibilities are now centered on helping to manage relationships with clients. This includes working closely with colleagues from all product groups internally to deliver excellent service and innovative financing solutions for our clients.
What do you appreciate most in your work ?
I appreciate the opportunity to have increasing amounts of responsibility and autonomy that defy my age and years of experience. I have been given the opportunity to experience not only the nuances of finance but also to understand better how corporations manage their financing and treasury related decisions. 
"increasing amount of autonomy that defy my age"
Moreover, Crédit Agricole CIB has supported my education: I will receive an MBA from the University of Chicago Booth School of Business later this year. These newly acquired skills have helped me grow in my ability to manage and develop new business opportunities and maintain client relations with industry leaders.
Most importantly though, I appreciate the mentorship I have received from senior managers in the Chicago office who have guided and shaped me. They also challenged me with increasingly high expectations. They have entrusted me not only with important deals and clients, but also their guidance from years of experience in the industry.