Crédit Agricole creates its investment bank for Alsace, Vosges and Lorraine (France): a new offer serving medium-sized companies
In late June 2013, Crédit Agricole announced that it was opening the Banque d'Affaires Alsace Vosges and Lorraine. Thomas Dutot, Head of Eastern France and Henri Paquier, Director of the Strasbourg branch, discuss Crédit Agricole CIB's contribution to this project.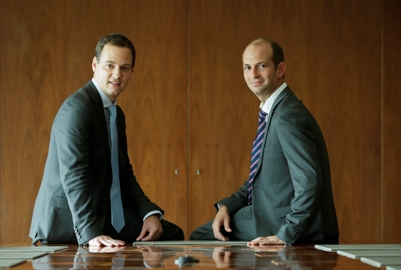 Thomas Dutot and Henri Paquier
What products and services does the Alsace Vosges and Lorraine investment bank offer ?
Thomas Dutot: It targets corporates with sales of EUR 20 million and upwards, with a target market of over EUR 50 million. 
"to provide local expertise"
We wish to provide local expertise to business leaders in terms of mergers and acquisitions, transferring their business, specific finance services, private equity and wealth engineering services.
Why target medium-sized companies ?
Henri Paquier: These companies are driving French economic expansion and have substantial needs that are growing. This new entity will support them at key moments in their lives and re-affirm the Group's contribution to the development of the country's economy.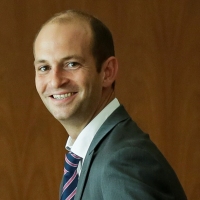 With its flexible structure combining the expertise of the regional banks and that of Crédit Agricole CIB, we offer them top-notch local service.
How is this structure organised ?
HP: Our business engineers, based in Strasbourg, Nancy and Metz, come from the regional banks and Crédit Agricole CIB. They are directly responsible for prospecting and identifying commercial opportunities in their areas of expertise, alongside the regional banks' sales networks. Depending on the size of the deal, they are supported by internal resources, Crédit Agricole CIB business lines or other specialised subsidiaries within the Group (Sodica, Indosuez Private Banking, Amundi, etc.) to carry out their mandates.
What is the role of Crédit Agricole CIB ?
TD: At the start of the project, we assisted the regional banks as they weighed the opportunity of creating a joint investment bank. We helped them analyse the potential of their territories, build an ambitious - but realistic - development plan and define an organisational structure that would deliver results.
HP: Today, the teams in the French Regions Department (DRF) in Nancy and Strasbourg actively participate in ensuring that the investment bank operates properly and that business engineers are trained at the regional banks. Crédit Agricole CIB's business lines can also get involved in order to carry out certain advisory or finance services mandates. 
How do things look moving forward ?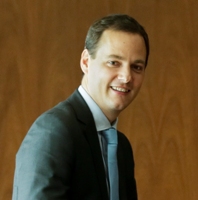 TD: Excellent, because we were just mandated as arranger by the founder of a business who wished to transfer the capital of his company to its management. This deal should ensure the longevity of this medium-sized company, which employs about 100 people. The company also took the opportunity to launch a new development strategy. 
       
"a half-dozen deals in the pipeline"
Over a half-dozen deals are currently in the pipeline. We have identified about 100 potential deals in the Alsace-Lorraine region in the coming years.