Innovation to serve our ambition

Driven by a central team, drawing on all of the Bank's dynamic forces, be they Business Lines or Support Functions, in France and in the international network, innovation at Crédit Agricole CIB also feeds outwards, the players in the Crédit Agricole Group, but also all Fintech eco-systems, incubators, chairs, and of course clients. At the service of clients, human and society, it is at the heart of our project, and serves the ambition of our three pillars.


Data at the heart of our digital strategy
With our new strategic plan we defined a 3-year transformation plan that will put data at the centre of our digital strategy. This ambitious plan will re-examine the Bank's data architecture. It is called the Data Architecture Convergence programme.
Today, data is a priority issue for the Bank, in particular to meet our clients' new expectations and their increased demand for more personalised products and services. Data is all around us: client data (identity, history of activities, etc.), employee data but also transactional data or regulatory data. Data is the Bank's raw material to serve its clients.
The aim of this programme is to develop new products and services, while improving the efficiency of our data management, the steering of our activities and the management of our risks. This process involves the entire Bank.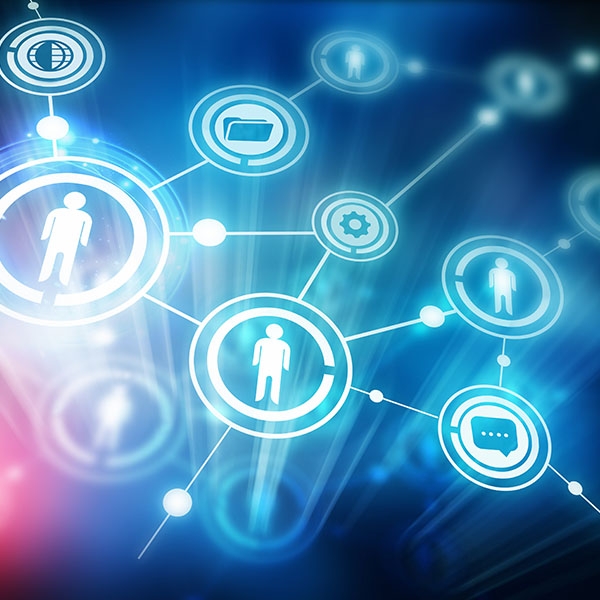 « Startup Mission programme gives employees the opportunity to experience a one-month immersion in a start-up of the Village by CA, discover a more agile working culture, and share skills and expertise at the service of AI, fintech, etc. »
Innovating to encourage the energy transition: Enel launches first ever SDG Linked Bond
A pioneer of "green finance", Crédit Agricole CIB participates in many international discussions on climate and takes part in the definition of rules and standards in the field of energy transition. In this area too, innovation is essential.
Crédit Agricole CIB acted as joint bookrunner on two offerings of Sustainable Development Goals Linked Bonds by Enel SpA, the world's first ever issue in this format. SDG Linked Bonds are a new general-purpose sustainable financing product whose coupon cost will remain unchanged to maturity, subject to achievement of the predefined renewable generation capacity target.
This innovation combines two major advantages: great simplicity and the possibility of creating a Sustainability-Linked Bond for issuers in all sectors.