MTP 2022: The Human project, our employees at the heart of our strategy
By putting our employees at the heart of our strategy we want every member of staff to become a key player in Crédit Agricole CIB's performance and transformation, in order to build our future together in the interests of our clients and society.


Because our people are our strength, we invest in our teams and integrate new generations to improve our expertise, the diversity of our skills and knowledge sharing. By developing each employee's talents, we want to promote an inclusive culture that reflects our clients' diversity. To further strengthen the commitment of our teams we want to continue to improve our managerial culture which values authenticity and individual empowerment, in order to better meet the needs and expectations of our clients and stakeholders.
This engagement of our teams is measured by an annual survey. Within Crédit Agricole CIB, employees express great pride to be part of the Group, appreciate the stimulating work environment, a management approach that values responsibility and express their desire to contribute to Crédit Agricole CIB and the Group's success.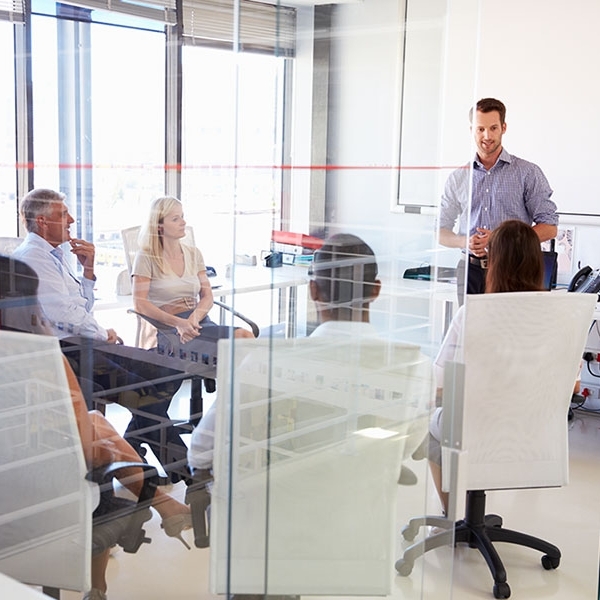 « By placing our employees at the heart of our strategy, we promote an inclusive culture that reflects our clients' diversity. »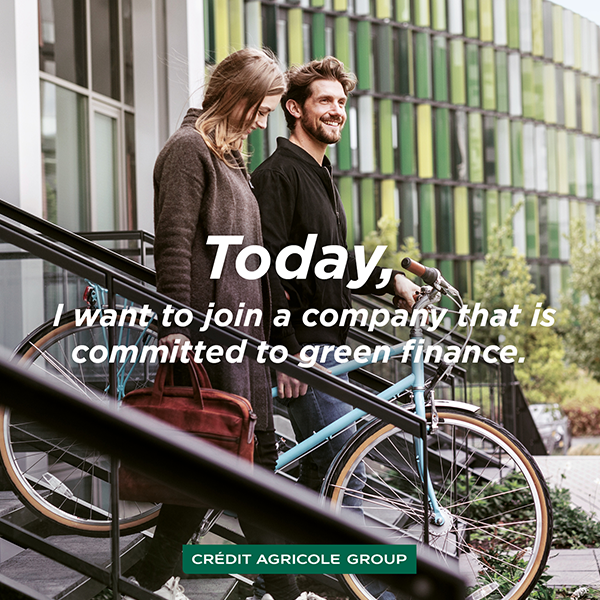 Building the future together: "Everything starts here"
Closer to the expectations of today's candidates who are in search of authenticity and meaning, we have reviewed our employer brand at the end of 2019, highlighting three major commitments of the 2022 MTP: green finance, empowerment and innovation.
Because professional experience is crucial to integrating junior people, Crédit Agricole CIB's teams welcomed 800 trainees, 255 work-study students and 165 VIEs in 2019. These experiences often offer great opportunities: in France, 50% of junior positions are filled by young graduates who began their careers with one of these contracts within the Group.
In addition to the digital induction set-up, we believe in the importance of bonding in real life. Thus, all new employees are invited to an Induction Day the year of their arrival. This event is an opportunity to discover the life of a landmark deal and understand how teams collaborate to meet our clients' challenges. It also encourages networking and transversal cooperation between teams.
2019: a year of solidarity and conviviality
Spring Festival 2019: an air of recreation on our campuses!

Gathering nearly 5,000 participants on the Paris campuses of Evergreen and SQY Park, this festive day was an opportunity for children to discover the business world of their parent, through fun and educational activities.

Season's greetings! A magical atmosphere for employees in the headquarters

Immersed in a magical setting, Crédit Agricole CIB Paris employees celebrated the traditional end-of-year celebration on the Evergreen campus in Montrouge. A highly anticipated annual event where festivities rhyme with conviviality.

On 6 December 2019, the Financial Community Telethon race: volunteer employees

Led by Crédit Agricole CIB, the Crédit Agricole Group has mobilised to run for the benefit of medical research. Encouraged by the volunteers, the employees totalled 3275 laps in the stadium, transformed into a donation of €45,000 for the AFM-Téléthon.

« Coup de Pouce Solidaires »: a strong commitment from employees

For the 7th consecutive year, committed employees have presented a solidarity project that is close to their heart, for an association in which they are involved. 31 projects were supported in 2019, 20 in France, 8 in the United Kingdom and 3 in Asia.

Induction Day: welcome to new employees

In 2019, the Induction Days brought together 230 employees from the Asia-Pacific region in Singapore and Hong Kong, and 340 employees from Europe, the Middle East and Africa in Paris.