MTP 2022 : The Client Project, a commercial approach that serves our clients
For several years we have been changing our Coverage organization to ensure a more fluid and harmonious relationship with our clients all over the world. In 2019, the regrouping of Coverage teams within a single entity was a new step in setting up a client-focused organisation.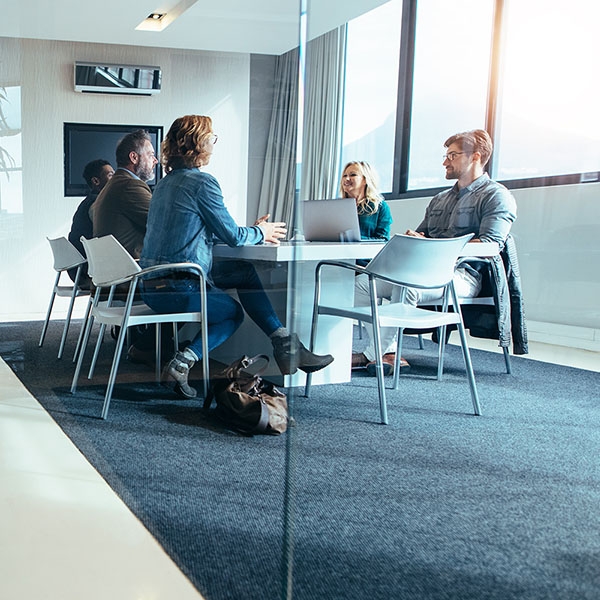 Within this framework, and to strengthen the strategic dialogue we have with our clients, we reinforced links with the investment banking teams. With our new 2022 strategic plan we defined 8 sectors in which we stand out thanks to our longstanding and widely recognized expertise: infrastructure, construction and concessions, power, utilities and renewables, telecom, media and technology, insurance, real estate, transport, automotive, agri-food. These sectors, which already account for nearly half of our revenues, are targeted to grow by 5% a year over the course of the medium term plan.
We also plan to strengthen our presence in the Asia-Pacific region, which currently accounts for nearly 20% of our commercial revenues. As part of our strategic plan, we aim to accelerate our development in this region and increase our revenues by an ambitious 6.4% a year. Our efforts will mainly focus on China to leverage on our more than 100-year presence in the country.
4020 clients
330 Senior bankers
220 Investment bankers
« With our new 2022 strategic plan we defined sectors in which we stand out thanks to our longstanding and widely recognised expertise »
Our ambition: to finance the real economy
Thanks to our expertise gained over the years in financing real assets, we support our clients at every step of their projects, from strategic planning to providing suitable financial solutions.
Our expertises, widely recognized in this field, result from the the commitment and professionalism of our teams at all levels of the company: back and middle offices, risk, finance, compliance, legal, sector experts, and front office.
Our experience in structured finance, combined with our strong distribution capabilities, allows us to offer quality investments to our investor clients.
We therefore have a complete range of solutions to meet the needs of different types of investors.