A controlled risk policy

Crédit Agricole CIB has reduced its risk appetite, in particular by discontinuing or reducing some of its market activities.
The main strategic axes and the monitoring and control systems were redefined in order to keep the risk profile under control,
and to ensure it is adapted to reasonable commercial ambitions and to a considerably more rigorous regulatory environment.


Les risques de marché se définissent comme les risques de perte potentielle liés aux positions de marché détenues par la Banque et provenant de la fluctuation des différents paramètres de marché. Plusieurs risques de marchés sont pertinents pour Crédit Agricole CIB : variations de taux d'intérêt, variations des cours d'action, dégradation de la qualité de crédit, évolutions des cours de change ou encore volatilité des cours. Depuis les crises financières de 2007 / 2008 puis 2011, les plans stratégiques successifs ont recentré les activités de marché sur les produits et services destinés à répondre aux besoins de nos clients ou pour assumer pleinement notre rôle de teneur de marché sur certains segments et instruments de marché. 
Crédit Agricole CIB définit son appétence au risque de marché à partir de deux indicateurs clés : la Value-at-Risk (VaR), perte maximale à horizon d'un jour dans un intervalle de confiance de 99 %, et le « stress adverse extrême », qui mesure l'impact de chocs de marché assez improbables mais très pénalisants en cas d'occurrence.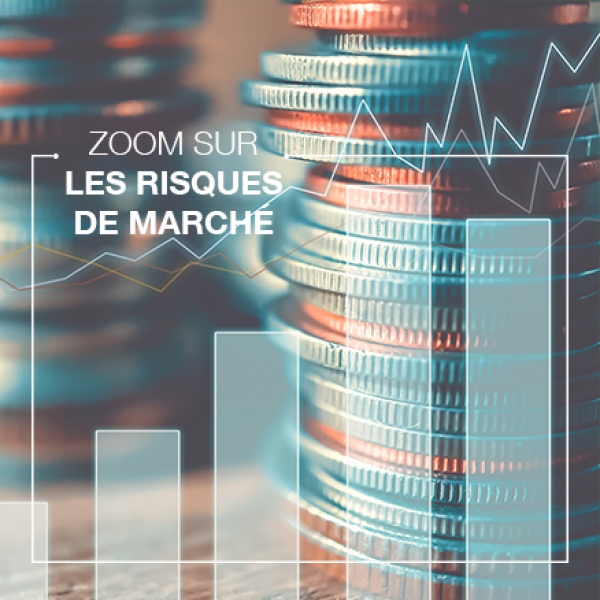 3 niveaux de risque Appétence - Tolérance - Capacité
4,5 millions d'euros de Value-at-Risk
364,5 millions d'euros de stress adverse extrême