Our innovation approach to create, together, the bank of the future
Business opportunities reflecting our digitalization
Our clients are an integral part of our approach: to better understand their needs and discuss innovative and digital solutions to satisfy them, we regularly organize meeting with clients, bankers and the IDEA team, that often take place at the Village by CA, Crédit Agricole Group's incubator. These meetings take the form of co-creation workshops to find solutions that improve client satisfaction. 
Our innovation approach also results in concrete initiatives and operations: with three other Group Crédit Agricole entities, we are experimenting the Blockchain technology to simplify, speed up and secure credit transfers from one currency to another. Relying on our expertise of the foreign exchange market and on a private blockchain technology developed by the Californian fintech Ripple, this offer should  enable customers to transfer money in a couple of minutes via a mobile application.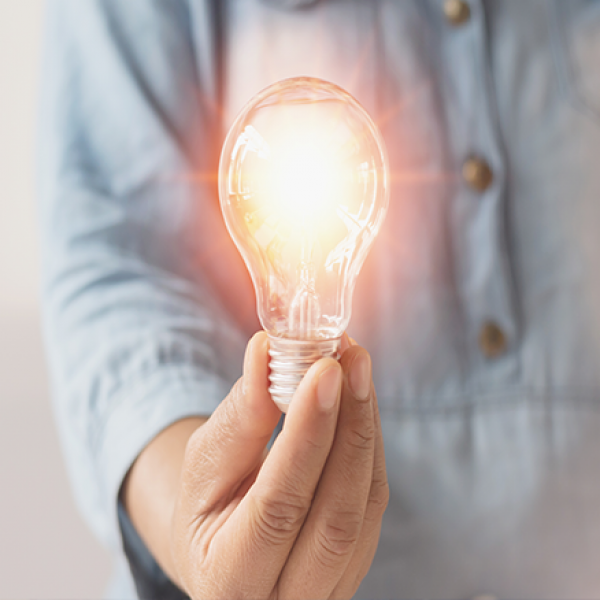 Deployed since the end of 2017, the "Panoptes" project, a Crédit Agricole CIB Client Information web portal, was created by an employee of the capital markets department. Based on big data and collective intelligence, Panoptes offers in one click the most recent and relevant information on a client, giving our Bank a headstart in the commercial relationship. 
To give another example, we have achieved our first equity investment in a fintech by acquiring minority equity stake in the financial blockchain specialized fintech SETL, our first equity investment in a fintech. Our projects with SETL will speed up the digitalization of our processes and exchanges with our clients.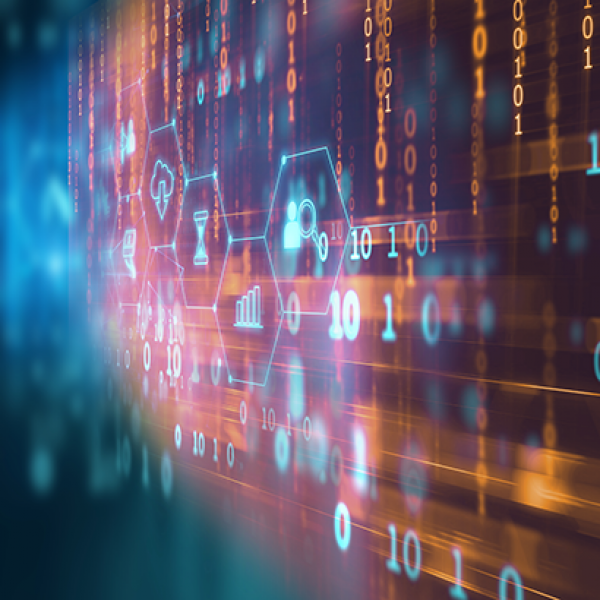 "A wide-ranging collaborative approach to innovation was launched to encourage the new ideas that will lead to the bank of the future."
Retour en images sur nos campagnes d'innovation
Presentation of the 2018 ideation campaign on the topic of digital transformation

Innovation Days in Hong Kong

Celebration of the 2018 ideation campaign in France

Our employees during a innovation workshop

Innovation Week in London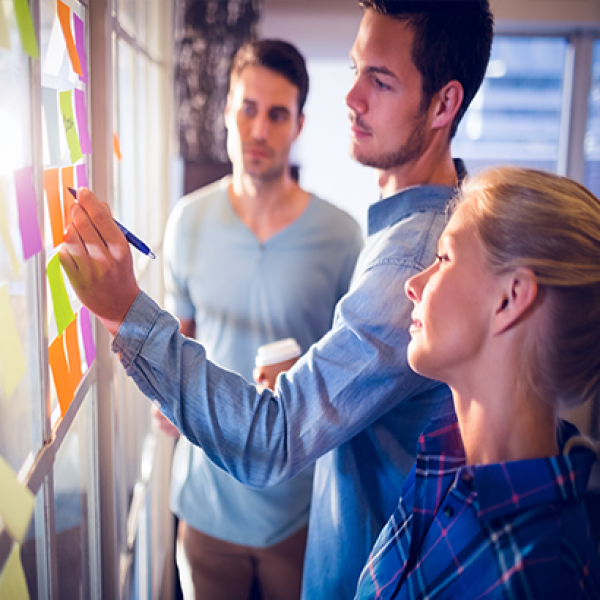 An international and participative innovation approach
Since 2016, the IDEA team, who runs the Bank's innovation approach, encourages employees to share their ideas during internal campaigns on an ideation-dedicated platform (the CA-Lab), during Innovation Days or spontaneously (during Design Thinking workshops for instance). 
In 2017, a first Innovation Week took place in our London office to raise awareness on innovation through presentations, workshops and an innovation fair on topics such as blockchain, open banking and smart data. At the end of the week, employees voted for the best idea, which is currently being experimented. Early 2018, Innovation Days were organized in Honk Kong and will soon take place in New York as well.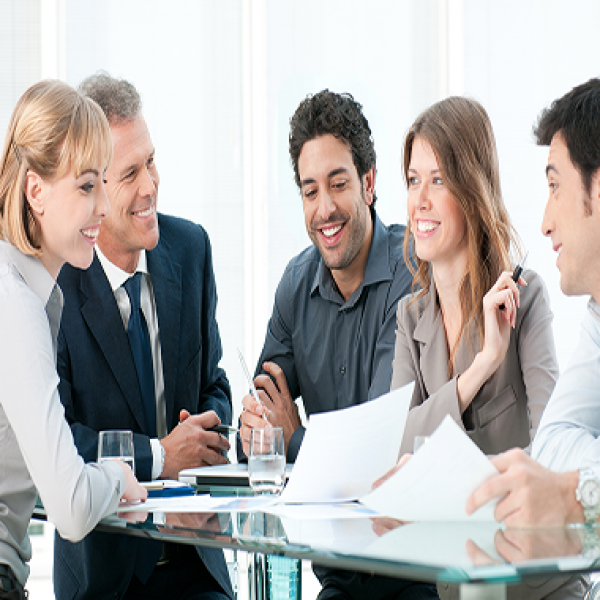 In France, in the first quarter of 2018, employees were invited to take part in an ideation campaign. The objective? Share their ideas on digital transformation and react to the ideas submitted by their colleagues. With 560 ideas collected, this pilot campaign was a great success! Ten ideas were selected to receive specific support and be experimented.
In addition, international "communities" of about a hundred members each and led by IDEA, gather to discuss Blockchain and Smart Data. Apart from those disruptive topics, two communities dedicated to innovation in the broader sense exist in Hong Kong and London.